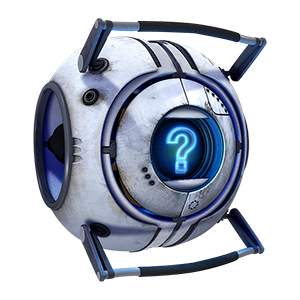 FAQ
Location – How do I get to Nemesis Video Game Lounge?
Nemesis is located in Pointe-Claire QC right near the New Wal-Mart on Hymus Blvd. & just a 5 minutes aways from Fairview Shopping Centre.
The 201 bus stops right at our Doorstep.
Is it in a House?
No, however we can come to yours! Nemesis now has a mobile setup during the Summer.
RESERVATIONS - Do I need to make reservations or do I just show up?
Bookings are essential, we recommend booking online as it is the most accessible. However you may book in store during office hours. Phone reservations are no longer accepted. Sessions run every two and a half hours. If you are late, you will lose out on game time.
Is there parking available?
Yes, we have free on-site parking for Nemesis customers. Entry is off Walton or Hastings and Braebrook.
SOCKS - Do I have to bring shoes?
Shoes are optional but socks are required for all gamers – no exceptions!
What happens if I am late to my party time booked?
If you are late for your party you can still play; however, your time will not be extended. Alternatively, you can request to amend your booking (subject to availability).
AGE - Is there an age limit?
The suggested age for gamers are nemesis is 7+ Toddlers 5 and under are welcome on site but must have parental supervision.
SUPERVISION – Can I drop my kids off and leave.
Anyone under 13 must be accompanied by an adult who must remain on the property.
Toddlers – What can my toddler do?
We have a parents lounge equipped with Netfilx for the little ones - We suggest bringing in a coloring book or two.
SPECIAL OFFERS – Do you have special offers?
STAFF – I'd like to work at Nemesis, are you hiring?
We are always looking for staff that are ready to perform, use their initiative and step it up. Please see the Jobs tab at the bottom menu.
FOOD – Can I bring my own food inside?
When booking a party at Nemesis You may bring your own food, However, All food must be Peanut Free.
For Walk-in's and small groups - No outside food or coolers are permitted to be brought into the centre. We have a fully operational snack shack on site.
EXCLUSIVE USE - Can I rent Nemesis exclusively for a private party?
Yes, all of our Gold and Platinum Packages are exclusively reserved for your party guests.
GIFT VOUCHERS – Do you do gift vouchers and how long are they valid for?
Yes we do have gift vouchers. They are valid for 3 months and available form our reception
What are the business hours?
As Nemesis is
an event driven company. 
 Our hours vary based on reservations.
Parties Can be hosted any day of the week except on Mondays.
General Party Hours : 11am - 8:30pm
Office hours
Thursday & Friday – 4pm-7pm
Saturday & Sunday – 11am-5pm
Public holidays – Will be advertised on our Website and Facebook page accordingly
Custom hours outside general party hours are available. Please call for details.